Turn the ordinary to extraordinary with this DIY pen and pencil holder. 
With this simple, but creative project, you can make your desk space a little more special and take personal organization to the next level. 
Make your new craft even brighter and bolder by decorating it with pops of color using Paper Mate® pens and pencils.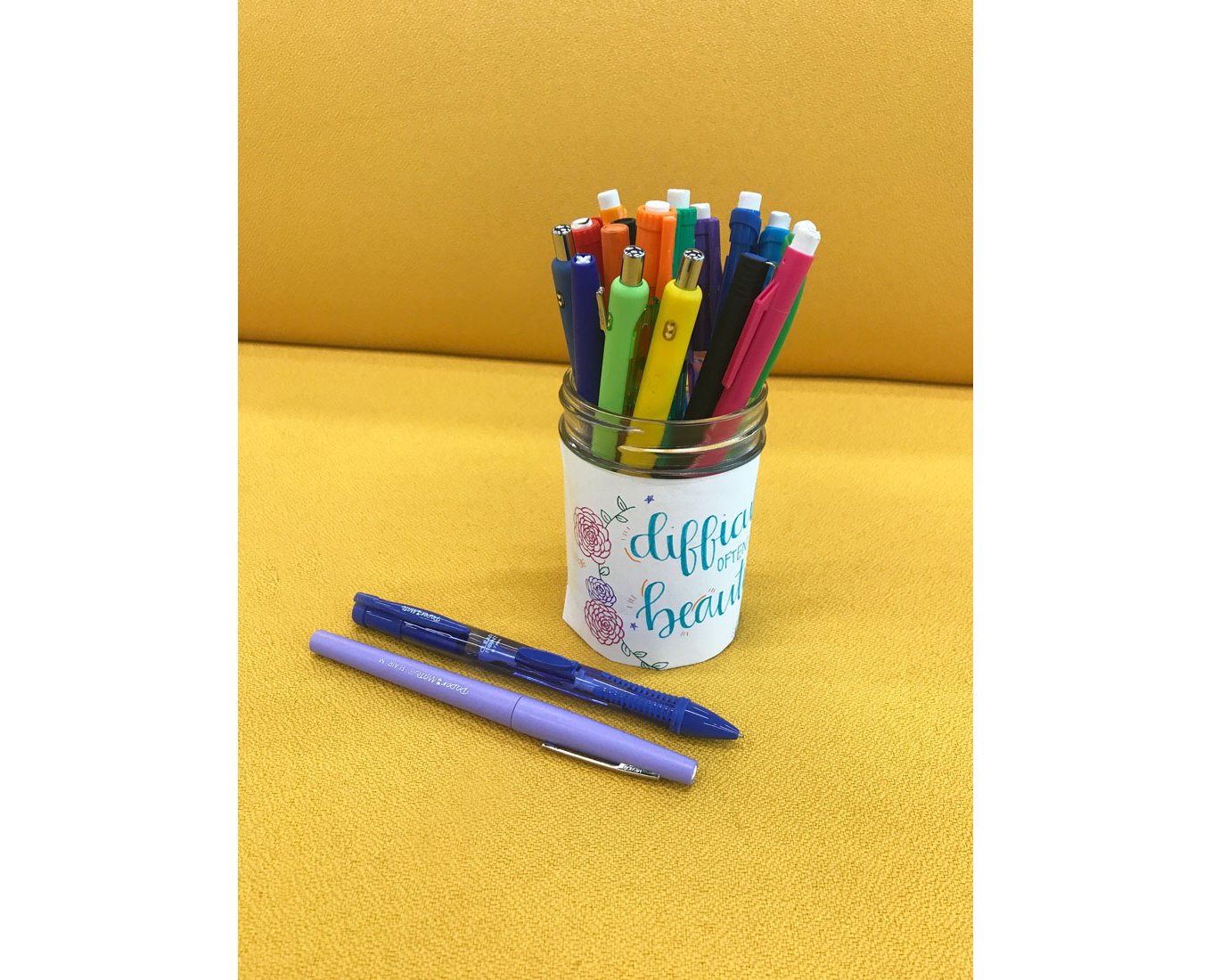 To make your own fun, colorful twist on the ordinary pencil and pen holder, you will need a few materials: one Ball® Mason Jar, scissors, ribbon or string, double-sided tape, and paper.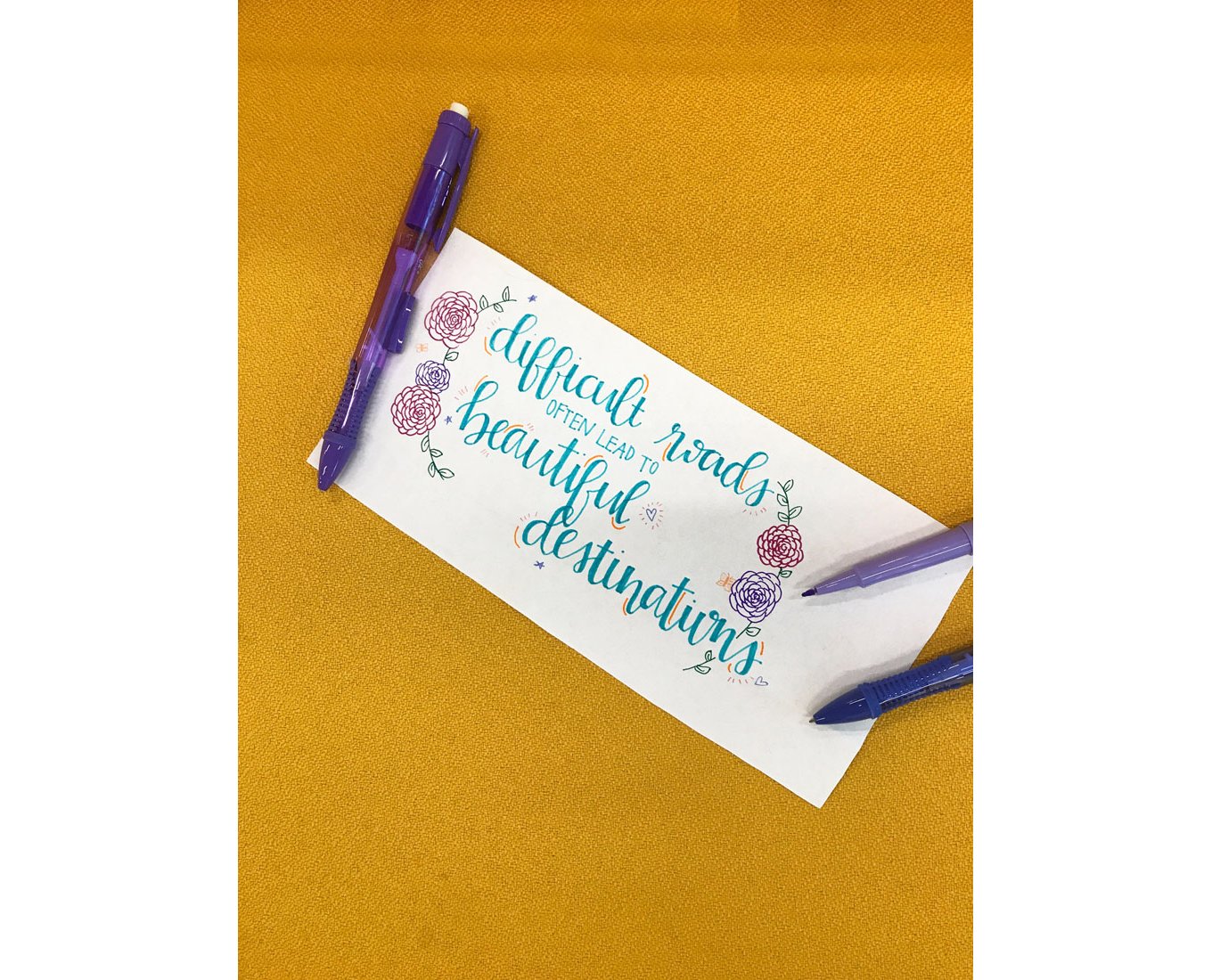 Take a piece of paper and wrap it around a Ball® Mason Jar 
With scissors, cut paper into a strip, depending on preferred size 
Decorate the paper strip as you wish 
Using double-sided tape, attach the paper around the jar or can 
Tie ribbon or string around the edge of the jar or can for a decorative touch
Customize your creative pencil and pen holder by drawing intricate designs, adding hand lettering, writing inspirational quotes, or drawing your name on the paper strip. 
There's no wrong way to decorate your new craft: outline letters and add doodles using a Clearpoint® Color mechanical pencils or add details with the Flair® Ultra Fine pen. The possibilities are endless! 
Put your unique personality on display by storing your favorite pencils and pens in your one of a kind holder. 
Show off your DIY pencil or pen holder with #PaperMate