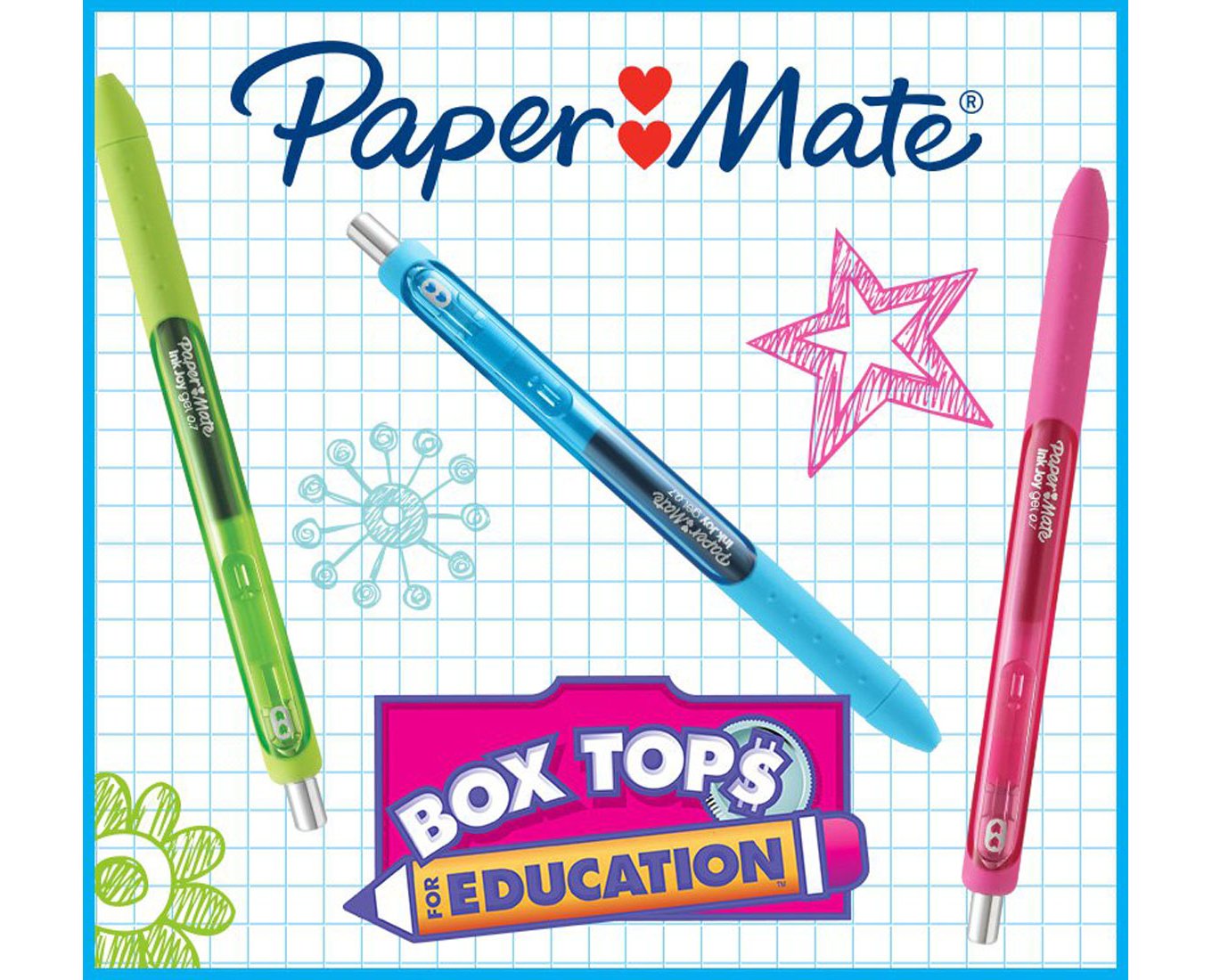 Paper Mate is now supporting the Box Tops for Education™ program to help the schools in your neighborhood get what they need. Buy any participating Paper Mate® item to help earn cash for schools by clipping Box Tops! Here is how it works: 
BUY! Some of your favorite participating Paper Mate® back to school items including: InkJoy® Gel Retractable and Stick Pens, Paper Mate® Handwriting products, InkJoy® Ballpoint Pens, Write Bros.® Pens, Clearpoint® Mechanical Pencils, Profile® Ballpoint Pens, Write Bros.®Mechanical Pencils, Flair® Felt Tip Pens, SharpWriter® Mechanical Pencils, Pink Pearl® and White Pearl® Erasers, Mirado® Woodcase Pencils, Liquid Paper® Correction Fluid. 
CLIP! Clip the Box Tops from your purchased Paper Mate® items. The Box Tops clip will be located on the back of Paper Mate® packaging. 
SEND! Once you have collected and clipped the Box Tops from your Paper Mate® products, you can submit them to your local participating school. 
EARN! Each valid Box Tops clip submitted earns 10¢ for participating schools to spend on the things they need. Buy, clip, send and earn today!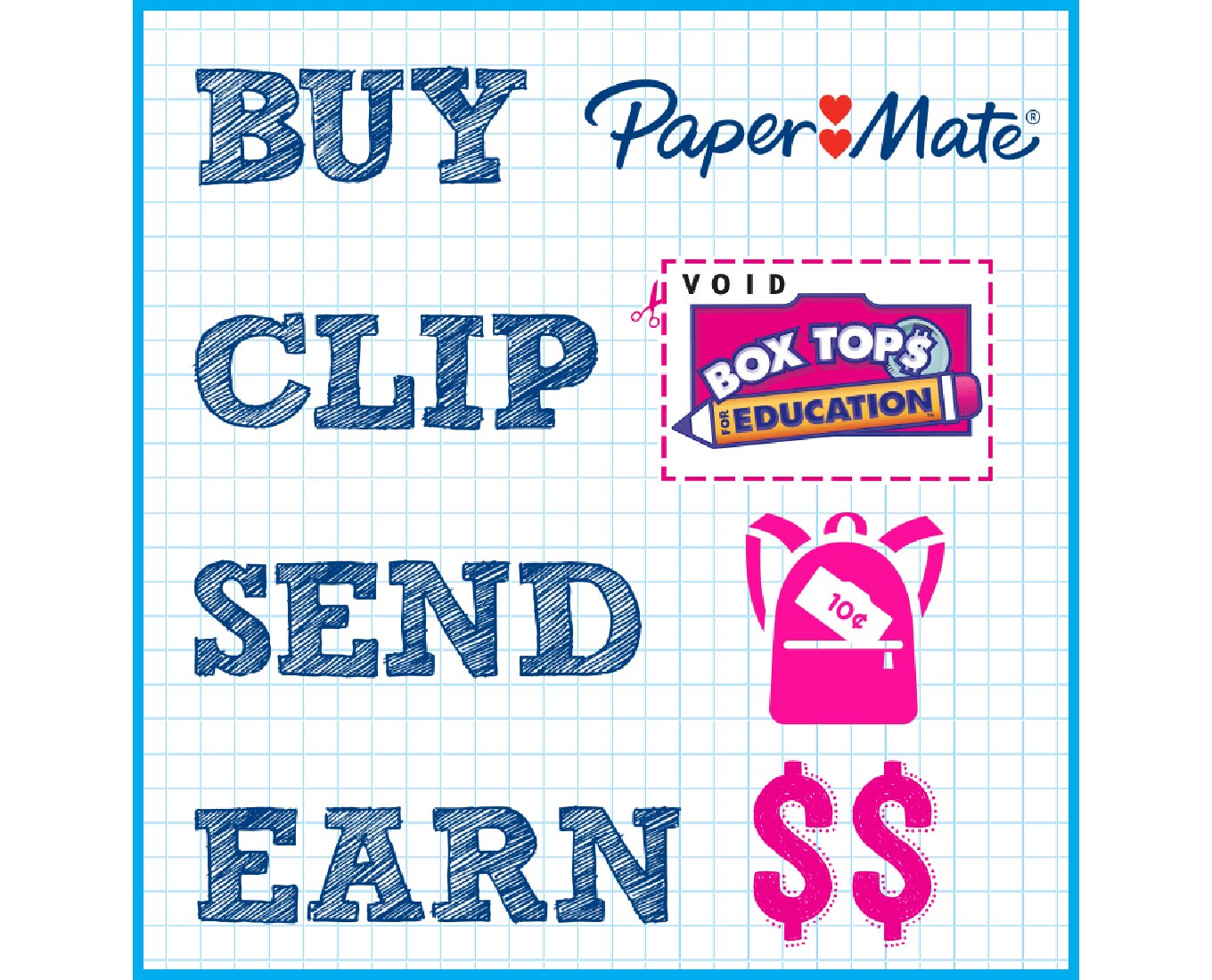 For more information about this program, please visit www.boxtops4education.com